These DIY watermelon Easter eggs are a cinch to make and oh, so cute! The perfect addition to your Easter baskets this year. Check them out below!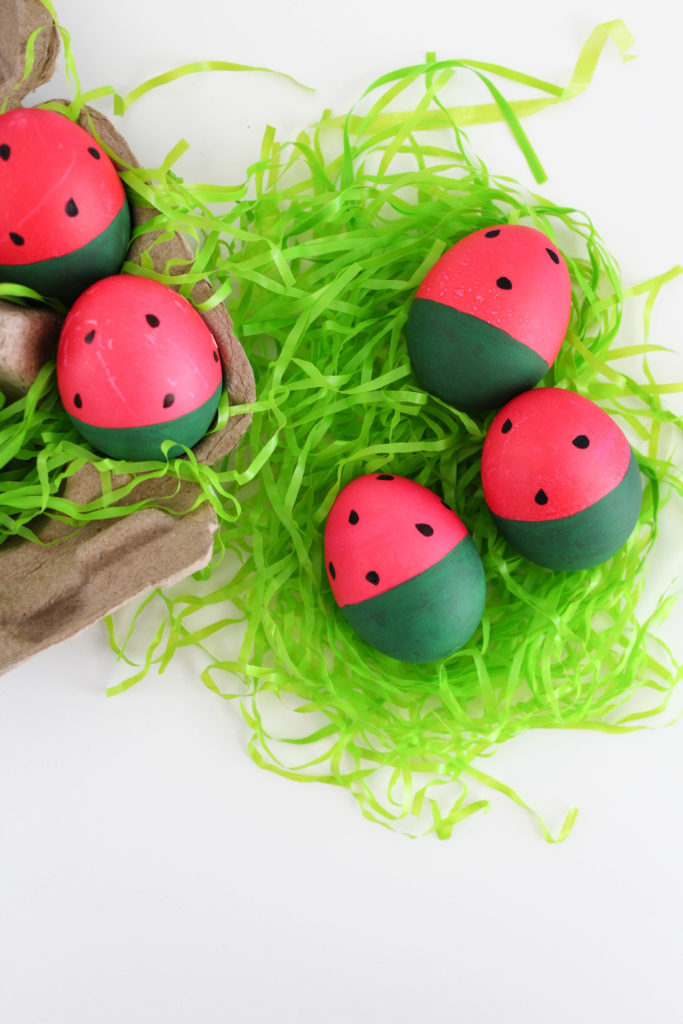 I'm all about a fun Easter egg dying project. With all of the new ideas and projects popping up online, traditional dying methods just seem a little boring now, don't they? But, don't get me wrong…I'm also not about to spend 18 million hours DIY'ing eggs that are going to be eaten or tossed after a few Easter hunting hours. So I definitely try to keep ease and skill levels in mind when I'm thinking up my projects for the blog, so that everyone feels like they can tackle them and they're not overwhelming. Today's DIY is exactly that!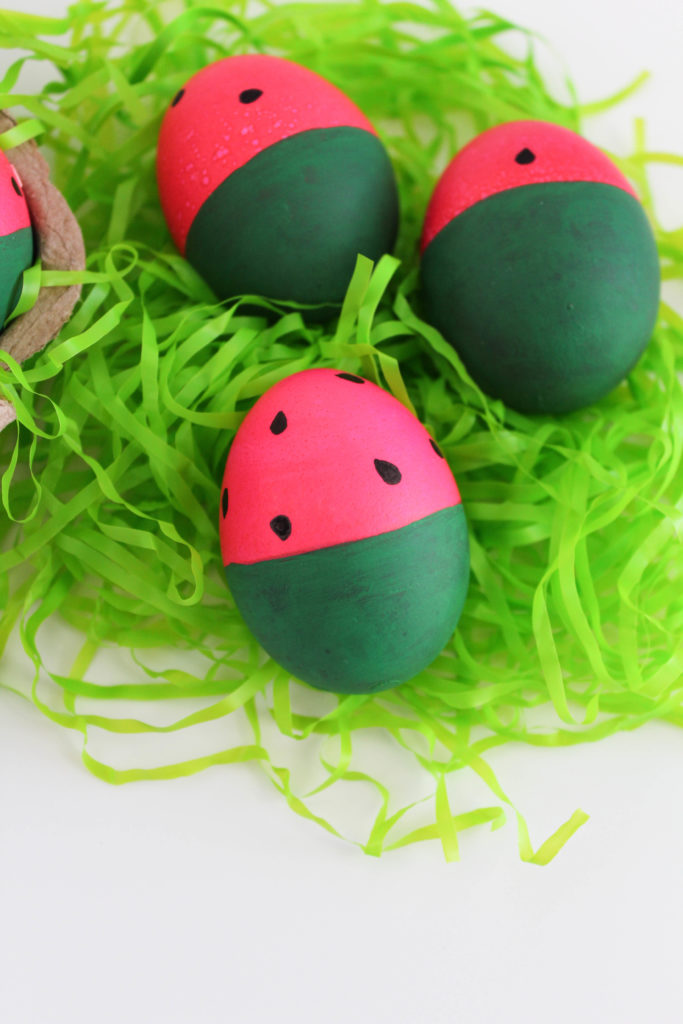 It might not be Summer just yet, but you can still infuse a little warm weather fun into a traditional Spring celebration. Although, these DIY watermelon Easter eggs might taste a little different than the watermelon you are used to, they are a cinch to make and so cute! They'd add a fun and playful touch, hiding in the grass for your Easter egg hunt!